E-Commerce
We offer full featured e-commerce websites that are attractive yet extremely usable.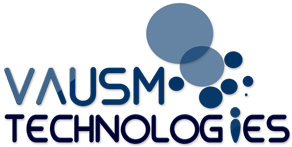 How Much it Cost to Make a WordPress Website...
Easily estimate the cost of a website...
Thanks, we will contact you soon
Cost of Domain and Hosting
We Don't Work on Other Hosting
You need to select an item to continue
Social Links
You need to select an item to continue
Duration
How Soon You Need Website ?
You need to select an item to continue
Support from Vausm.com
How many of Months Support you need from Vausm ?
You need to select an item to continue
Pages
You need to select an item to continue
Logo
What type of Logo you want ?
You need to select an item to continue
Business Emails
How Many Emails You Want ?
You need to select an item to continue
ADD ON
You need to select an item to continue
Final cost
The final estimated price is :
Summary
| Discount : | |
| --- | --- |
| Total : | |
End Point engineers fine-tune ecommerce implementations for stability, scalability, and performance. Even if we didn't build your ecommerce site, we can host, improve, and maintain with our managed services.
We do it all, because we've done it all. Our expertise spans the range of ecommerce technologies ,bespoke single-tenant applications, multi-store ecommerce platforms, and everything in between. No matter the scale of your business, we fit you with the right solution.
Interchange: End Point is the recognized authority on Interchange.
Magento: The number one large-scale open source system in the world.
BigCommerce: Manage shipping and payments, and sell on Amazon.
Django: This flexible platform is open source and highly customizable.
Spree: We launched Spree, a fully automated and customizable storefront.
Shopify: Get selling quickly with this popular ecommerce platform.
Drupal: This powerful platform is widely used and highly customizable.
Brand Monitoring
We can help you improve and track the reputation of your business and find out how people perceive your brand.
Social Media Contests
Facebook, Twitter or Pinterest content can increase your traffic in a short period of time. Our experts can help you determine the most suitable type of content and platform for your brand.
Social Media Management
Our team of social media experts can manage your accounts on your behalf and engage with your audience.
Setup & Custom Profile Design
We create and customize Social media profiles with quality content and aesthetics that resonates with your brand and audience.
What People Say
Have a look at what our clients want to say about our services
You guys have done an excellent job. Thanks. I am really happy with the result and more work coming your way.

"We've looked at a lot of SEO solutions but these guys were always the clear favorite. They have the right strategy and they've been awesome to work with."

Vausm Team did a near perfect job designing my wife's website. They provided useful suggestions and feedback. I strongly recommend there services to anyone who wants a first rate website.

Vausm Team provides timely and quality professional work with there comprehensive programming capabilities and great customer service. They are always accessible and responds with your questions/requests in a timely fashion.

Team does great work. They always get the job done on time and on budget. I will always use they as my programming work whenever jobs calls for their services.