We need talented individuals,who love a fast-paced work environment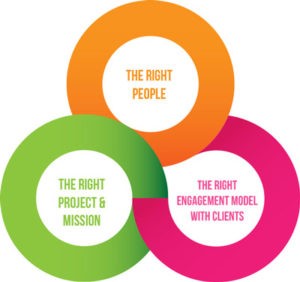 We are nothing without our people
Our leadership has vision to make a difference by linking right people at right time in most engaging way. We believe with this approach a lot can be accomplished and established for the human race in various aspects.
Eliminating spin improves transparency & trust
Our focus is to create a platform for startups/ entrepreneurs to get their ideas executed with minimal involvement on operations front & more on brain storming, learning competitor analysis using the right manpower and tools.
Our team
We are a team because we respect, trust & care for each other. Our greatest strength is our team spirit & that will remain because a core of us come through the leagues together.
Our culture
Vausm Technologies follow the policy of free-culture as we believe in encouraging individuals to excel in whatever they do in best possible manner. At Vausm Technologies, it is easy to find the individuals who push their limits to surpass the expectations, challenge themselves on a daily basis, and improving continuously. Here, you get your space to nurture your dreams to overpower the excellence.
Sometimes all it takes is a cup of coffee
Parties for fun to keep you engaged
Long-term clients from around the globe
A workplace that appreciates hard work
Regular team interaction sessions
Share your knowledge and spread happiness